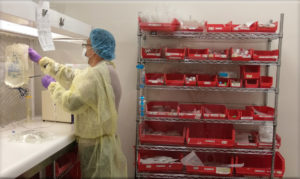 The Home Infusion market has achieved significant growth and recognition over the past 10 years. There are many firms seeking to acquire pharmacies in this area.  Harbor has also seen interest from private equity firms who are building their portfolios in the infusion space.  Harbor evaluates and maintains a wide network of potential buyers in this area.  Once we establish your objectives, Harbor contacts those within our network which meet your criteria.
Our goal is to make the process as effortless as possible for you. Harbor identifies potential buyers, compiles your financial data and prepares it for their review.  We manage all the details until a transaction is completed.  Harbor's services include the following:
Comprehensive review of your financial data in order to maximize the value of your company
Evaluating  specific regulations and tax issues related to an exit
Making our strong relationships with public companies and venture capital firms available to you so we can achieve the highest valuation.
Formulating multiple paths to an exit based upon your goals
Negotiating a deal based upon your specific objectives
Evaluating and qualifying all prospective buyers before agreeing to disclose  confidential information about your business
Outlining terms of the deal with the designated attorneys in order to streamline the process and reduce legal costs.